Rusty Miller
American Liberty Financial Network
Your Guide to Hiring a Tax Planner
Do you have a professional tax advisor? It is an important decision.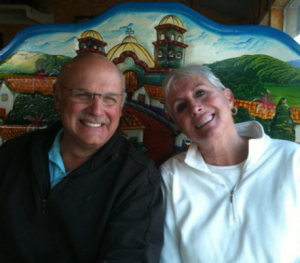 Choosing a tax professional is vital to proper financial management. Most advice-oriented articles will tell you that your tax professional I am the person you should consult for any tax-related matters. If you don't have a tax professional, now is the time to find one, and this guide can help you.
Why Do I Need A Tax Professional?
Taxes are complicated and full of regulations and ever-changing laws. Your tax return may be simple or involve a series of very detailed steps depending on your situation. If you don't know what you're doing, tackling a complicated tax return by yourself can potentially create problems, i.e., audits, and trusting a local tax preparation service isn't always a foolproof option either. A trusted tax professional, someone whom you've selected and whom you feel comfortable working with, is a valuable asset, and depending on their expertise, the tax professional you choose may be able to save you more money on your returns.
Are There Different Types of Tax Professionals?
Tax professionals can be either Certified Public Accountants (CPA) Enrolled Attorneys (EA) or certified and noncertified tax preparers. The obvious caveat in choosing a licensed or nonlicensed tax preparer is that only a CPA or an EA can represent you in court, should the need arise, and the local tax preparer may not be as knowledgeable as a CPA or EA.
CPA:
When most people say that they are looking for a personal accountant, they are looking for a CPA. CPAs are best for those with more complicated taxes, like small business owners, and those looking for a long-term relationship with a tax professional who can help them discover tax-saving strategies. It is essential to do careful research to find an adequately qualified CPA to meet your more complex tax needs. The first step in finding a good CPA is to check with the State Boards of Accountancy to ensure that any potential CPAs have been licensed and have not been subjected to disciplinary actions. All CPAs are licensed at the state level, but it is essential to know that licensing requirements can vary from state to state. For example, CPAs in the Virgin Islands are only required to have a high school diploma, while CPAs in Ohio are required to have completed 150 hours of college course work and have a concentration in accounting. It would be best if you also inquired whether a CPA is a member of the American Institute of Certified Public Accountants. This professional organization offers some disciplinary oversight.
Enrolled Agents:
Enrolled agents are better for many tax filers since they are less expensive and more dedicated to preparing individual returns. The IRS also licenses enrolled agents, and like Tax Attorney and CPAs are required to meet specific criteria to practice. However, this group is not regulated at the state level, so the IRS will not be able to inform you about any ongoing complaints. You can call to see if an ERA has been suspended or disbarred.
Tax Attorney:
If you anticipate problems with the IRS, it makes sense to have a Tax Attorney in your corner. This could happen if you've had a complicated sale of a small business over the past year or if you've neglected to file your taxes for several years. Tax attorneys are also occasionally used to file returns that deal with complex estate and trust issues. However, if none of these scenarios apply to you, you most likely don't need a tax attorney.
Choosing A Tax Professional: Ask The Right Questions
You may get a good referral from a friend, co-worker, or even your financial planner, but you should always check the background and qualifications of the person in question before you meet them face to face. Once you do sit down for that first meeting, the following is a list of questions that you should ask:
• What types of tax services do you offer?
• Are there any areas that you specialize?
• What other services do you provide?
• Who will prepare my return?
• How aggressive or conservative are you regarding the tax law?
• What is your experience with audits?
• How does your fee structure work?
• What qualifies you to be a tax advisor?
• Do you carry liability insurance?
• Can you provide references of clients who have financial situations similar to mine?
Regardless of the type of tax return you use, make sure that you read all documents carefully before signing on the dotted line. Tax time doesn't have to be stressful, and it shouldn't be, as long as you take the time to research your next tax preparer thoroughly.
Rusty Miller
American Liberty Financial Network
1201 Barnhart Rd.
Troy, Ohio 45373
rusty.miller@retirevillage.com
(877) 677-4506
Looking For Answers?
Download our Safe Money Guide and learn more about safe retirement options that can help you achieve your retirement goals safely - FREE!