Rusty Miller
American Liberty Financial Network
Annual Financial To-Do List
Tax time is here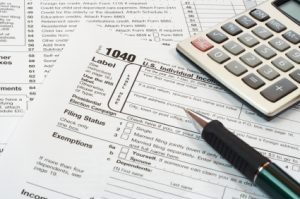 The year-end is upon us; it is time to make any changes that can help you plan for maximizing your tax year. It could be time to address good recordkeeping and better tax liability planning. Here is a list of topics that will help you re-evaluate your situation.
Investments. Review your approach to investing and make sure it still matches up with your goals. As the years go by, our situation can change. Have you selected the correct blend of safety and risk? As we get older, we all will move to safety and security. Is it time for you to consider safety and security as your primary investment option?
Retirement planning strategy. How have your objectives changed? Your retirement objectives at 40 are likely not the same at age 60. Are you making contributions to your IRA? Your 401(k)? Are you contributing the maximum? If you are behind, the IRS allows you to catch up beginning at age 50; have you considered that option? If you have attained the age of 72, you must take your "required minimum distribution" (RMD); have you done so? You have until December 31 to comply to avoid a potential penalty. Remember, it is your responsibility to distribute the amount required each year based on your prior year-end balance and applicable life expectancy.
Your tax situation. Do you have any potential credits or deductions that can be used before the end of the year? The increase in the income taxed at each tax bracket for 2021 may have changed the options available to you. Consult your tax preparer for any available options to mitigate taxes due for 2021. Maybe you could qualify for additional depreciation or other options available to you. Have you sold real estate or stocks or repositioned your portfolio? Do you know your tax basis on your non-qualified assets? Possibly there could be a loss available to you on a nonperforming asset. Do you have any loss carryforward credits from previous years?
Charitable gifting. If charitable gifting is in your consideration, it is time to make those gifts. Most charitable gifts are tax-deductible if you itemize deductions. In addition to charities, you are also allowed to gift up to $15,000 per recipient annually without filing a gift tax return; the number of donees is not limited, nor do they need to be family members. These gifts are not tax-deductible, but they can have a nice effect on downsizing your estate. Maybe you should consider an educational gift to help a family member. You might consider gifting appreciated stocks to a charity. If you have owned them for more than a year, you can deduct 100% of their fair market value and avoid the capital gains tax you would normally incur from selling them.
You have named beneficiaries. Life insurance, when paid to a beneficiary, is tax-free. Have you made sure your desired beneficiaries are up to date? Annuities are not paid tax-free (any gain is taxable), but they can be received without probate expense or cost if a beneficiary is named. Have you updated your annuity beneficiaries? Have you updated your named beneficiary on your IRA? 401(k)?
Life changes. Did your marital status change in 2021? Did you buy or sell your home? Did you lose a family member? Did you receive an inheritance or a gift? Many of these circumstances can have an impact on your financial and tax liability.
Other possible important ages:
Age 72, if so, you must now take Required Minimum Distributions (RMDs) from your IRA(s).
Age 62, if so, you're now eligible to apply for Social Security benefits, but benefits will be reduced.
Age 59½, If so, you may take IRA distributions without a 10% penalty.
It is time to review 2021; consult your professional advisors for additional help. Remember, important decisions should not be made without consulting a licensed professional.
Rusty Miller
American Liberty Financial Network
1201 Barnhart Rd.
Troy, Ohio 45373
rusty.miller@retirevillage.com
(877) 677-4506
Looking For Answers?
Download our Safe Money Guide and learn more about safe retirement options that can help you achieve your retirement goals safely - FREE!